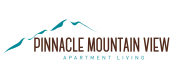 Your Review
Submit a Review

Resident Reviews
|Recommended: YesQuiet, close to work, and most importantly close to good food. — The apartments are very well maintained, up to date, and are very well suited to people who are working at the nearby base. The staff is very friendly, and helpful and always have the answers.
|Recommended: YesMakes coming home to awesome — It's a nice quiet community and all the residents and staff are friendly. The apartments are clean and updated and very spacious.
|Recommended: YesThank you maintenance crew — Justin in maintenance did a great job yesterday with our water heater. Did some trouble shooting then explained it all to me. Thanks Justin
|Recommended: YesGreat affordable apartments — This is actually one of the better apartment complexes I've lived in, and I've been all over the country. Maintenance has always been there the same day I've placed any ticket, the office staff are always helpful and everyone has been friendly from the day I moved in. The apartments themselves are spacious and well kept, very little issues with appliances but that's when maintenance came in handy. The only downside is the ceilings. Now, I very well could just have loud upstairs neighbors, but they can generally be heard walking, stomping, clogging and tobogganing. Parking for guests isn't always close, but for your own parking there are numbered carports and garages keeping any issues at a very low point. For the price it's a great place to live. Families with children are out enjoying the weather all summer with plenty of open space and a playground. A few parties here and there is expected in an apartment but nothing to warrant any complaints yet. 10 10 would recommend
|Recommended: YesBeen here a short time, but loving it — My fiance and i have been living here since April 2019. The staff was very helpful and friendly, and clear about any fees monthly rent up front when we looked into living here. The fact that we can have our dogs german shephard and a husky mix is amazing - they have stations with doggy bags to pick up after them and have a dog park. This place is also very quiet - besides hearing some barking every now and then, we don't ever hear our neighbors and don't hear the sounds coming from the shopping areas nearby. The lawns and pool are always well maintained and the hot tub is open year-round We have loved our experience so far and plan on being here for at least a couple of years.
|Recommended: YesWell maintained by friendly folks. Great look. — I have not lived in an apartment for 40 years was concerned about noise, living close to people I don't know etc. but my experience has been wonderful. The set quiet hours are truly quiet. I have never had any cause to feel afraid of anyone living or working here. The staff is wonderful. I have heard horror stories about maintenance in other apartment complexes, but this is not true of Pinnacle Mountain View. Any maintenance request has been acted on within the same day. The grounds and all buildings are well maintained and attractive.
|Recommended: YesHIGHLY RECOMMEND — Been leasing with Pinnacle for a year now, just finished resigning for year 2. They have an amazing community, with great staff. Every morning the maintence men even go out of their way to wave good morning. Upkept and clean Highly recommend
|Recommended: YesNice and Maintained, Neighbors are friendly. — Property is very well kept and maintained well. Maintenance is out working everyday continuously improving. Office staff is always nice and provides needed info when needed. Parking is slim and is sometimes hard to find a spot. Community is quiet and respectful. Close to nearly everything yet tucked away which is nice.
|Recommended: YesGreat Place — I lived here for the last year and Pinnacle has been wonderful. Grounds are always kept nice and my neighbors have been great.
|Recommended: YesBeautiful grounds. — Professional and kind staff. They get to know you and make you feel like they care. Improvements are always being made and everyone is kept update on the improvements and any activities going on within the community.
|Recommended: YesGreat Place to Live — The staff is amazingly friendly The neighbors are respectful and the pool is awesome
|Recommended: Yes
Incredible place to live — Pinnacle Mountain View means what they say when they call this place home. The staff is awesome. Everyone is readily available to help you with whatever you need. If maintenance is needed, they respond quick and efficiently.Everyone here is super friendly and it's easy to make friends with the people of PMV I would recommend this place to everyone
Gage, Thank you for the awesome feedback! We truly appreciate every single word you said. We value you and your residency. Please let us know if we can make your apartment home any better. Thanks! Team PMV
|Recommended: YesFairly Decent — I enjoy living here. Overall, the apartments are nice and the staff is pretty friendly. Parking isn't too bad but my covered parking is a little far from my door so I would check and make sure that if you want covered parking, making sure it's close enough to your door. Especially in the winter time when it's snowing and you have to walk on the snowy, icy road. And when choosing a room, be aware that being on the first floor means you can hear the neighbors above you. Other than those two things, I've had nothing but good experiences so far.
|Recommended: Yes
Great and Pet Friendly — Very quiet and nice and friendly people.
Brandon, We appreciate your feedback. We truly value you and Brianne and your cute dogs! Please let us know if there is anything we can do to make your time with us any better. Team PMV